Welcome to the Country Music Highway
Real Country Radio
For the very best in country music tune in to Brendon T & Curtin FM 100.1 every Saturday between 12 Noon and 6.00 PM WST.
From Ballads through to Swing –From the Traditional Country of Yesteryear to the Hits of Today-From Gospel to Bluegrass– you will hear it all on Born in Boots
Born in Boots Proudly Sponsored By…..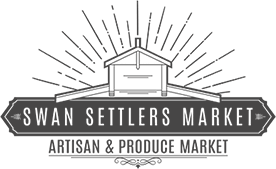 The Settlers Market
……over 150 Stalls to tempt your taste buds
https://www.swansettlersmarket.com.au/
HEY ! WHAT's ON ??
CHECK WHAT'S HAPPENING AROUND PERTH IN COUNTRY MUSIC CLICK ON:- CLUBS — THE GIG GUIDE & "THE BUSH TELEGRAPH" (in Gigs & Events)
… Some more GOOD NEWS for Born in Boots fans
with Brendon t
and Janiece
Born in Boots is now archived in "Playlist" under "BIB Program" so no need to miss your favourite Country Music Show — you can now listen to last Saturdays program anytime during the week
Born in Boots You Tube Special…"
Gene Watson one of the very best country singers singing his big hit "Fourteen Carat Mind" Willie Nelson & Faron Young chatting about and singing the classic country hit "Hello Walls" Dwight Yoakam & Buck Owens performing their classic hit live from Austin Texas "Streets Of Bakersfield" The one & only Linda Ronstadt performing her hit "Just One Look"