Welcome to the Country Music Highway
Real Country Radio
For the very best in country music tune in to Brendon T & Curtin FM 100.1 every Saturday between 12 Noon and 6.00 PM WST.
From Ballads through to Swing –From the Traditional Country of Yesteryear to the Hits of Today-From Gospel to Bluegrass– you will hear it all on Born in Boots
The 2019 CURTIN FM RADIOTHON FUNDRAISER
Once again to our wonderful Country Music family – the listeners to Born in Boots on Saturdays for your continued support during Radiothon 2019 you are truly amazing and the very reason Janiece and I go into the studio at Curtin FM every week
Brendon T & Janiece THANK YOU
Born in Boots Proudly Sponsored By…..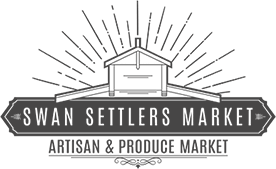 The Settlers Market
……over 150 Stalls to tempt your taste buds
https://www.swansettlersmarket.com.au/
HEY ! WHAT's ON ??
CHECK WHAT'S HAPPENING AROUND PERTH IN COUNTRY CLICK ON:- CLUBS — THE GIG GUIDE & "THE BUSH TELEGRAPH" (in Gigs & Events)
… Some more GOOD NEWS for Born in Boots fans
with Brendon t
and Janiece
Born in Boots is now archived in "Playlist" under "BIB Program" so no need to miss your favourite Country Music Show — you can now listen to last Saturdays program anytime during the week
Born in Boots You Tube Special…"
Jo-Anne Cash sings a rare duet with her brother Johnny Cash "When He Comes" accompanied by a lot of priceless family photos This is Real Country when Teea Goans performs "Steel Guitar Rag" On the fabulous Marty Stuart Show the quite unique Iris Dement sings the classic "Big City" Aussie Country artist Della Harris performing her brand new single "Roll Of The Dice" The most controversial Country song in decades "Old Town Road" has just got better with this colourful live version at The BET Awards